There are plenty of reasons to love BBOnline, and one reason we love BBOnline is because of the awesome travelers that frequent our spectacular inns! We have received great reviews about BBOnline from our travelers and we would love to share them with you.
Here are some of our favorite traveler testimonies:
1.
Lindsey M
"I like how easy the web site is organized. I am able to sort through the lodging options quickly and easily based on what my family needs for a particular getaway... I have recommended BBOnline many times over the years!"
2.
Daniela M
"BBOnline helped so much. I found the best place to getaway. It was easy to book and navigate to find just the right place. To me easy to use and find things is interesting and that give a website 5 stars in my book."

3.
Tricia A
"Being able to find just the right bed and breakfast to fit our travel plans is very important to us. The BBOnline website is well thought out and easy to navigate. We have found some great inns and deals we wouldn't have been able to find on our own! Keep up the great work!"

4.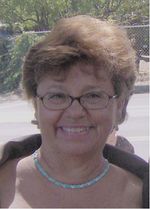 Victoria B
"I have never been disappointed in any inn where we have stayed. The site is easy to navigate and explore. We have been repeated visitors to B&B's that we found thru this site."
5.
Mindy K
"I love reading about the different inns and B&B's in different parts of the country. I also enjoy reading and trying some of the recipes from the B&Bs."
6.
Lezly J
"I have found some amazing recipes on the site... My entire family is scouting out B&B's on BBOnline for our next trip!"
7.
Kim D
"I tell people to visit BBOnline all the time for the best B&B info available and up to date to make their plans for an enjoyable experience!"
8.
Lois M
"I already have recommended BBOnline to my family and friends! I feel confident that what is represented is true and a good value"
9.
Julie W
"BBOnline is easy to understand and navigate through. There are plenty of descriptions and pictures to help make a decision on my next visit."

10.
Pamela M
"Convenience, trustworthy and ease! I don't think you can say much more. The site has everything you need all in one place. I don't have to look anywhere else when I'm traveling. "
11.
Patty J
"My husband & I have been using BBOnline for many years. It is the number one source I go to when we are looking for a special place to get away to. We have stayed at a multitude of the establishments and have had a great experience EACH and EVERY time. BBOnline offers the easiest and most convenient way to check into rooms that work with his limited mobility or to find accommodations that work for a girlfriend get away, I would not trust our travels to anyone else!"
12.
Erik S
"I like seeing the great places I can take my wife on a surprise weekend away! I recommend BBOnline to others only if they want to find some great stays in the country!"
13.
Selma F
"I absolutely would recommend BBOnline; this is a no-brainer as all the information is available on one website."
14.
Amanda W
"I like BBOnline it's easy to use. It's way better than going to google looking for b&b's. Its unique because of all the 'hidden gems' that are on the site."
15.
Anne B
"I love the fact that when I do a search anywhere in the country BB Online will give me pictures, rates & info at my fingertips! My family of four has been able to go to some great destinations...even our Golden when we know it's pet -friendly! People have a misconception about bed and breakfasts being only for couples.. In some cases that's true but with a little research on BBOnline we have found many tremendous family-friendly bed and breakfasts!"
16.
Ena H
"I looked on BBOnline and was offered a variety of choices and information. I was able to review all the information and even contacted the inn keepers for additional information. I was armed with the necessary info to make a decision and booked my stay. For it being the first time, everything went as planned and my husband and I enjoyed our weekend tremendously. Thank you!"
We are pleased that we have been able to make a positive impact on our travelers! We hope to continue to better the experience for our travelers in time to come.
Also, thanks to our great inns for making the B&B experience so special!